Can you imagine not looking the prettiest you can be on the most important day of your life? It would be an honest nightmare, especially if you're not the best dressed at your own wedding. Goans, in fact, women across the globe take the task of choosing the perfect wedding dress very seriously. But how do you pick the right wedding dress for your body shape? Which is the best type of dress which will accentuate you on your big day? You're confusion will end with this article. Weddings de Goa has a few tips and tricks up its sleeves.
One of the easiest ways to downsize that list you have of choices is to find the one that suits you most. It's easy. Think back to all the dresses you've got the most compliments in. You'll find a certain kind of design in these dresses which suits your body type. That's the one to go with. We'll make this easier for you based on your body type.
The Small Chested
Pick a dress which accentuates your chest. An off shoulder dress would draw attention to your shoulders and make it seem like there's more going on that actually meets the eye. A plunging neckline can divert ones attention to your torso, while a jewel neckline is a more elegant dress type for your body figure. Pick a dress which hugs your frame. The fewer the embellishments on your chest, the more likely your audience will pay attention to other parts of your dress.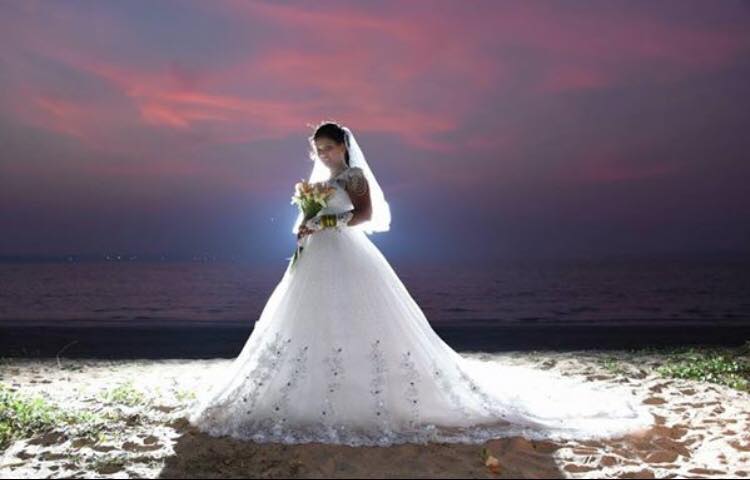 The Hourglass
Since you already have a well balanced figure, the dress doesn't need to do much work for you. Most Goans fall in this category. A curve hugging dress or an A-line will be the option though for you. Dresses which cinch at the waistline to show off that tiny waist will work wonders in your favor. V necks or plunging V necks will also accentuate your top. Corset dresses will draw attention to your top while an exaggerated drop waist will accentuate your bottom half. You do not need to worry, most dress types fit you well. Try avoiding over-sized tops or bottoms like a scowl neck or a straight bottom.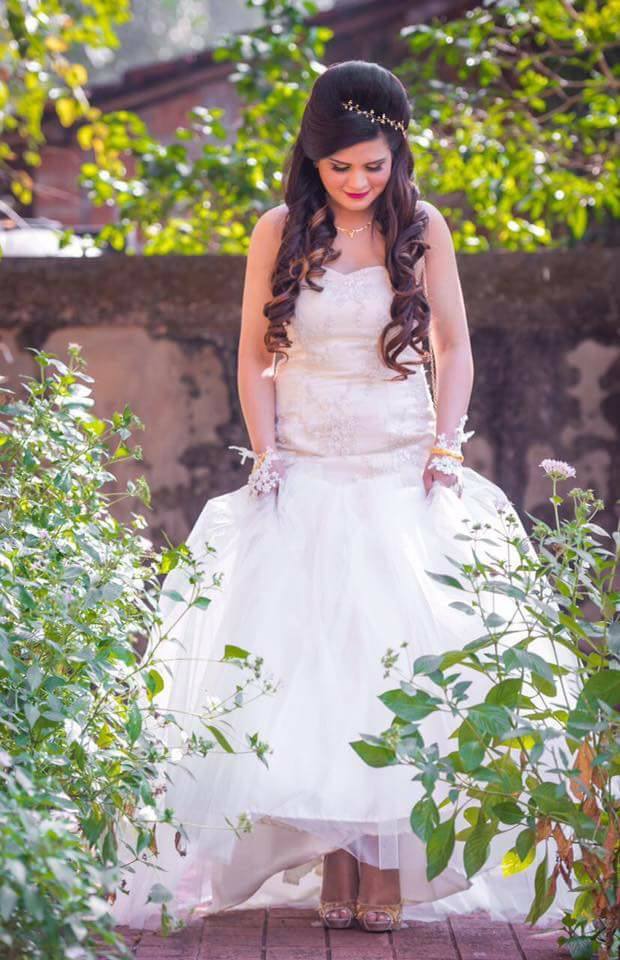 The Busty Mamas
A v neckline will work great for this body type. It accentuates just enough. Avoid thin straps and plunging necklines as they draw attention to the shoulders. The simpler the neckline, the better the dress, As you want to avoid any spillage or mishaps on the day your wedding. A pro tip would be adding a sheer cover over the top like a lace overlay.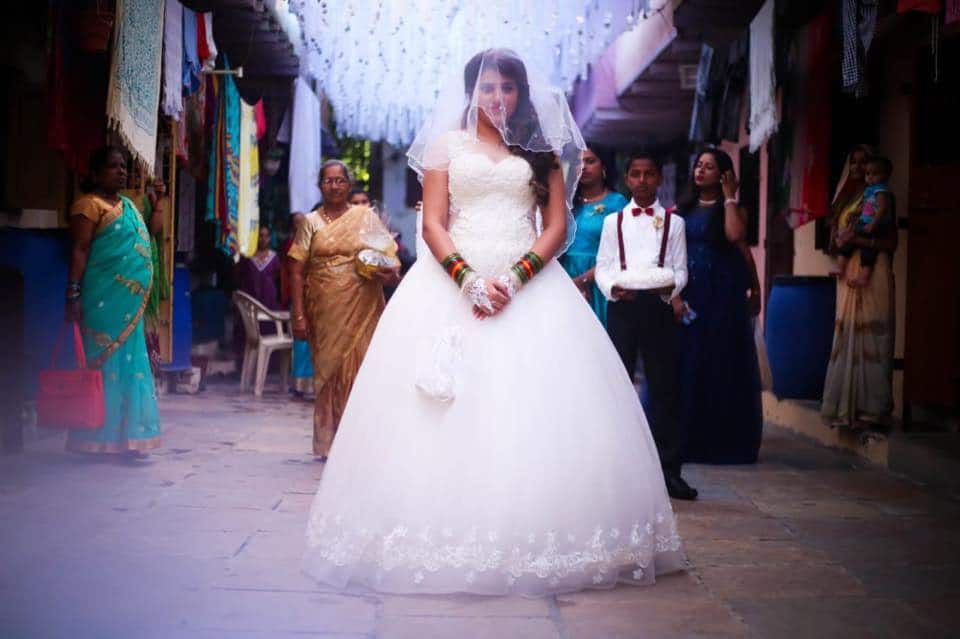 The Pear Shaped Beauty
Thanks to Kim Kardashian, this body type is all the rage right now. Accentuating your top to draw attention away from your bottom would be the best way to go about looking for your dress. A line dresses with patterns or ruffles at the top will work wonders for you. Sweetheart necklines, V or deep-V, scoop or boat necks will balance your bottom out. Equally, a draped Grecian dress works well with your figure. Avoid skin fitting dresses or over the top bottoms unless you think that's your style and your comfortable with it.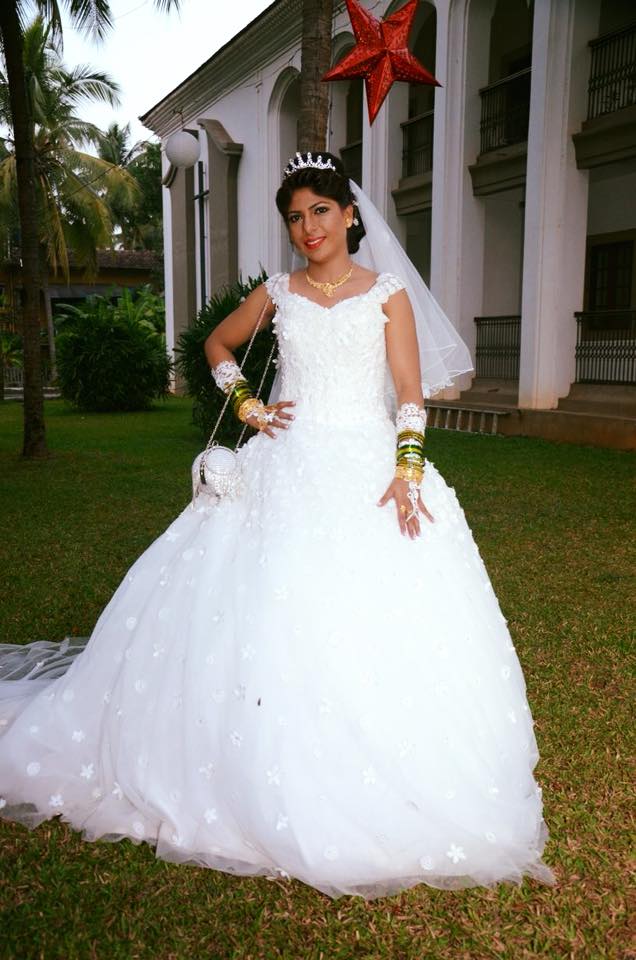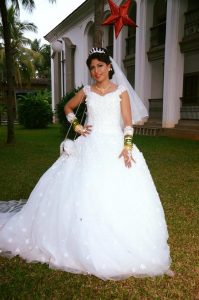 The Apple Shaped
A lines and empire cuts should be your sought after type of dresses. Adding patterns and texture will draw attention away from your waistline and highlight your best parts. Empire waistlines work well with your body type. Pick sturdier fabrics like satin and taffeta. Avoid body hugging dresses as it will draw attention to your top and make your waist seem bigger than normal.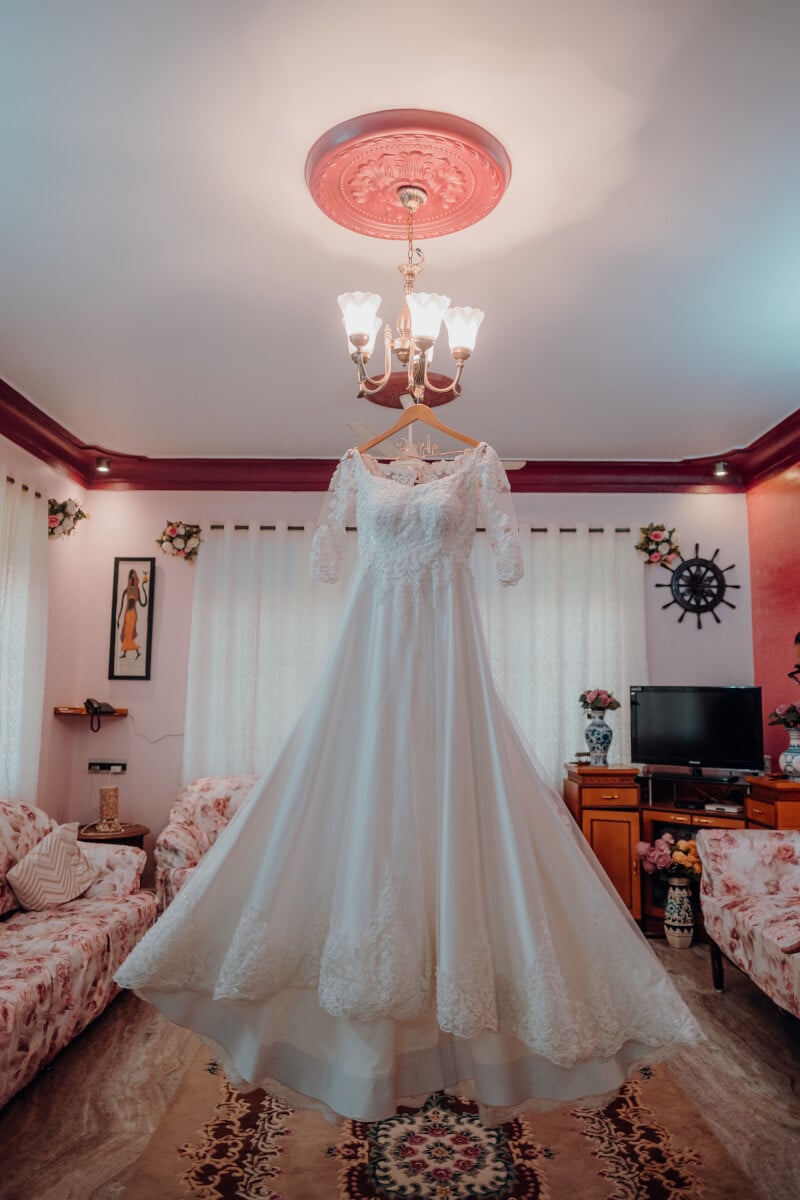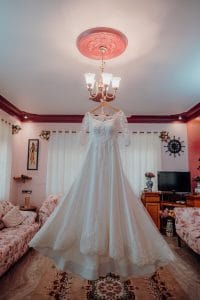 The Rectangular Goddess
Your arms and legs are your most important assets to focus on. There is not much a silhouette and hence you need to make it seem like you are an hour glass. Creating an illusion of curves is your best option. Voluminous, princess dresses will highlight your waist and make it seem like there's more underneath the skirt. A fitted bodice and a sheath dress will highlight everything that you want out there, all the while hiding the straight lines. Dresses with contouring and embellishments are the way to go. Avoid dresses which are over arching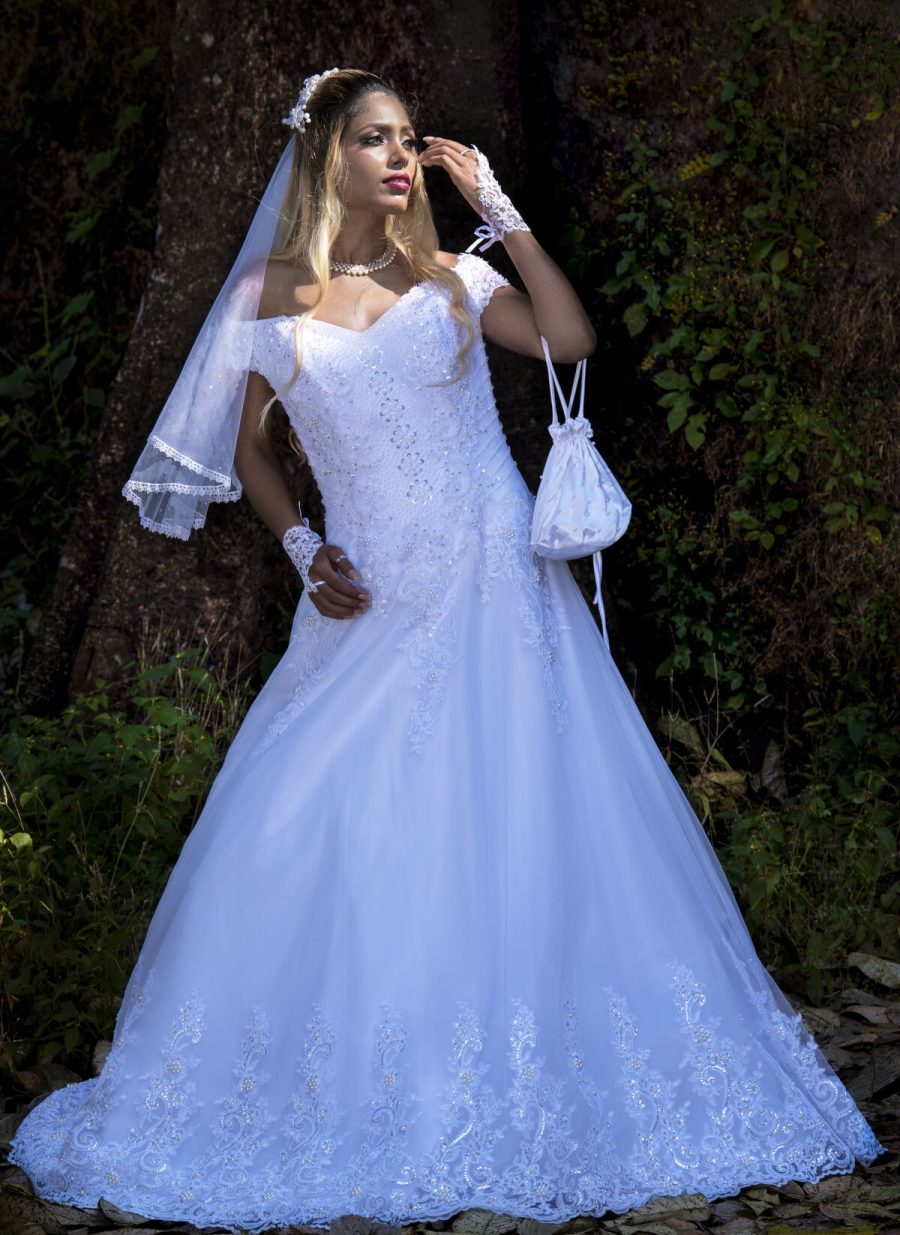 The Plus Size Icon
V necks and sweetheart neckline will accentuate your top and make all eyes draw towards the top. However, Asymmetrical pleating, cumber band waists and dresses with ruching will highlight all the right parts of your body and make you the star of the night. You can also opt for a dress that creates a slimming effect like dresses with a cinched waistline. Avoid all overly embellished dresses. Stick to modest patterns
Pro tips:
Choose the right kind of dress for your destination.
Do not choose the dress just because its on trend that season Pick an outfit that matches your style and if you wish coordinates with your future spouse.
Think in terms of budget while picking out your dress.
Shape wear will always do wonders to your body no matter the type Size is nothing but a number.
Do not stress over the size of the dress. Most designers have their own sizing guides.
If your confused as to wear to find the perfect designer in Goa click on the link below. It will take you to our most sought after designers in town. Pick the right designer for your dress and enjoy the perfect wedding.
https://weddingsdegoa.com/tailor-boutique/
Feel free to contact weddings de Goa for any more queries.