Goan Catholic Weddings have many customs and traditions. And when it comes to Bridal Accessories for Weddings, every bridal couple wants it to be the best and matching their theme. Equally, Wedding is one occasion where everyone just loves to dress up, and the Bridal entourage with the Bridal Accessories dress up to their absolute best.
The Wedding Accessories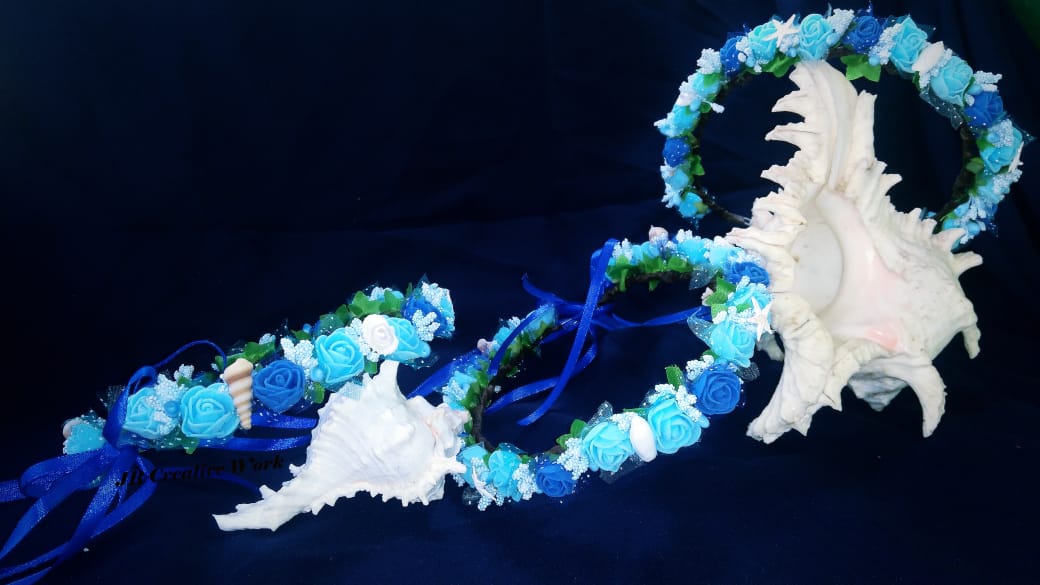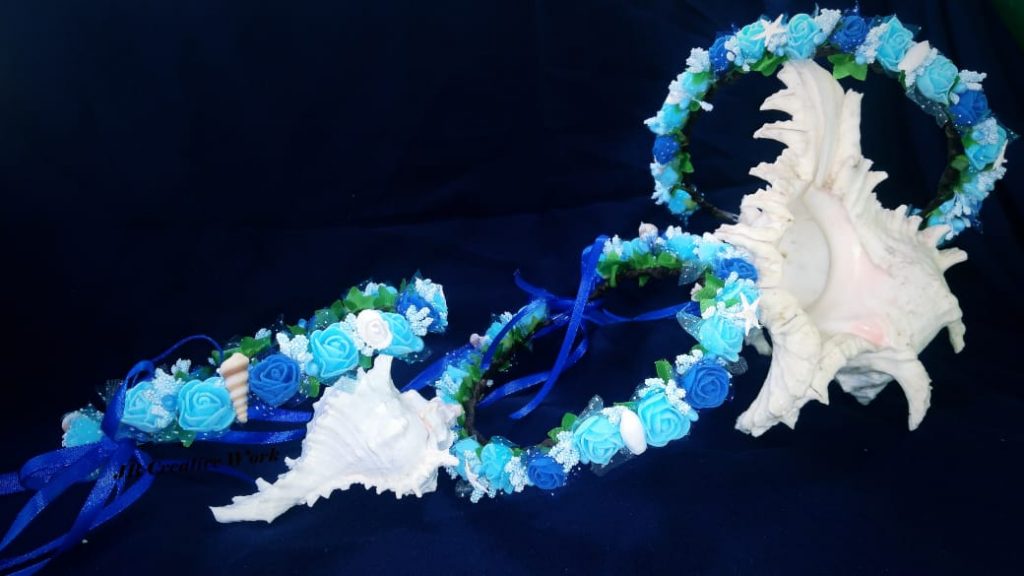 picture: JR creative works
The traditional Bridal accessories for Weddings in Goa include the Bridal Bouquet, Tiara's, Bridal veils and trails, Bridesmaids headgear, Bridesmaids hand corsage, Bridesmaid bouquets, Flower girls crowns, Flower girls basket, Flower girls hand corsage, Ring holder, Cushions, Family Flowers. Besides this, it also includes Best men boutonniere, Paige boy boutonniere, Grooms boutonniere, and many more. However, The Bridal accessories for weddings in Goa lately have upgraded to some more accessories like Decorated Champagne glasses, Customized Bridal hangers, Brides robe, Feather pen, Personalized groom cufflinks, etc.
The theme's used to design Accessories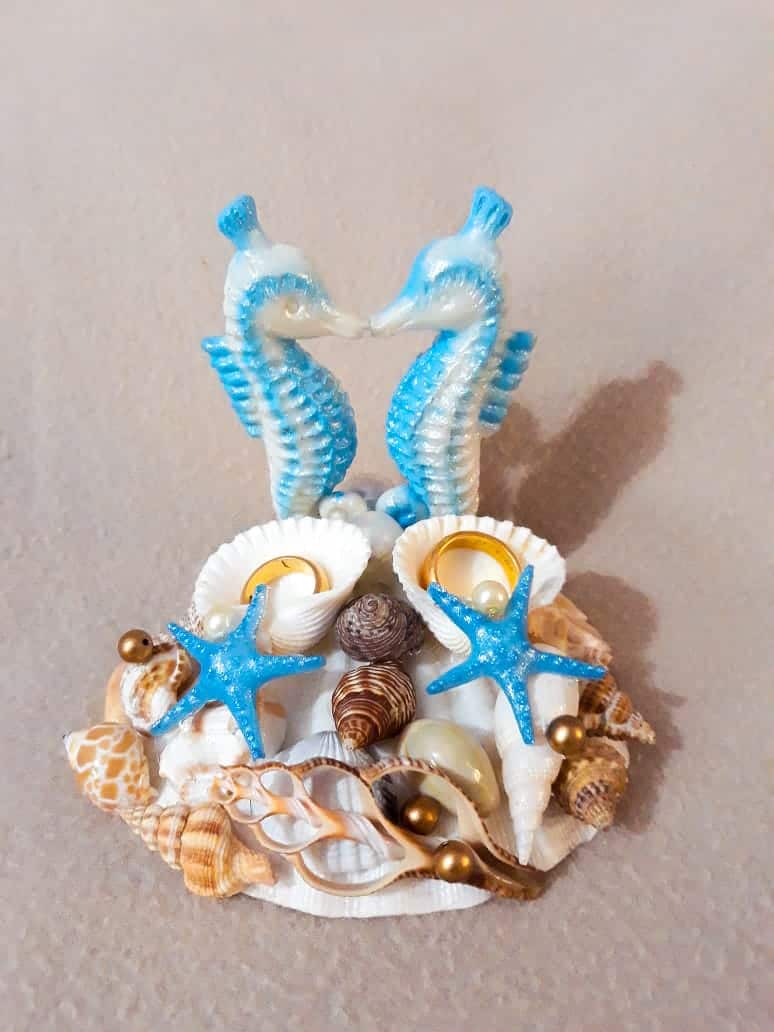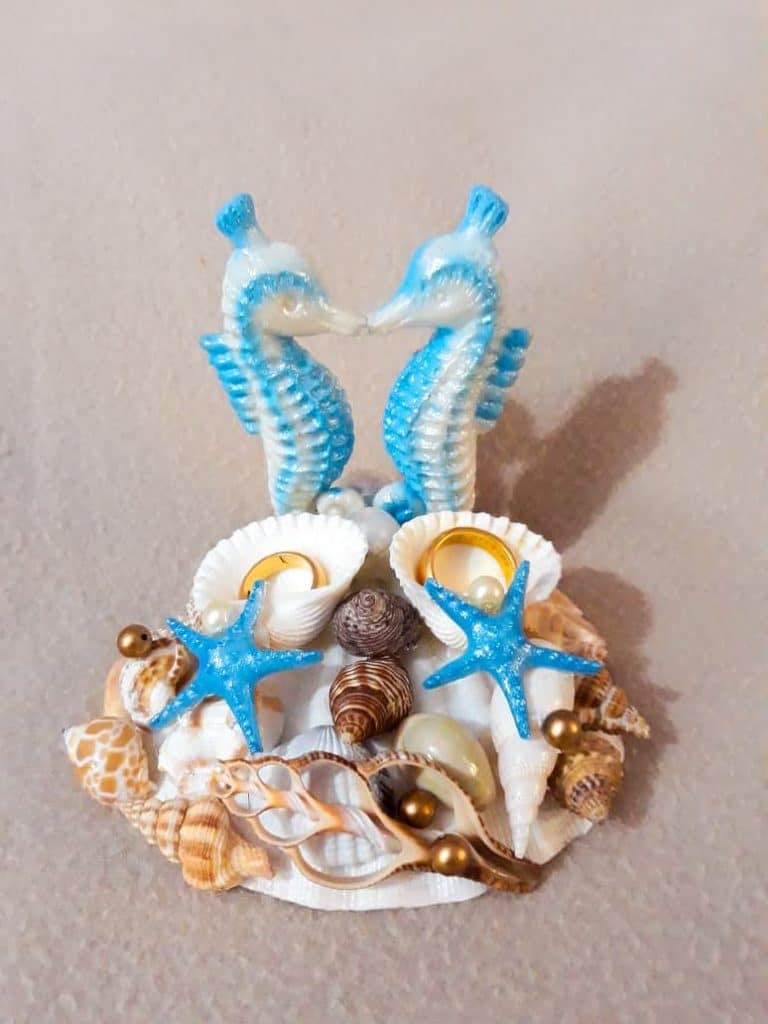 picture: Chen's Creation
Moreover, each wedding is different in its own way, some have themes like butterflies, some have an ocean. And some also have football as their theme. And as the theme varies so do the bridal accessories vary if it's a butterfly theme, the bridal bouquets, headgears, corsages, family flowers, and every bridal accessory is designed with artificial butterflies. Similarly, if it's an ocean theme every Bridal Accessory is designed with Shells, starfishes, etc. These Accessories have been trending lately. However, the traditional Bridal accessories included flowers and accessories made of stockings and wire now has been upgraded by Accessories made of foam, cloth, and shiny materials. All that best suits and matches the theme and theme color chosen on your big day. Every wedding embraces its own theme that is portrayed by the Bridal Ensemble used. Every Bridal Accessory is different, Elegant and beautifully made by lots of patience and passion. Designing Bridal accessories includes a lot of Hard work which the Bridal accessory vendors provide just to make your day beautiful and exclusive. Find a list of  Goa's Best wedding Bridal Accessories Featured on Goa's best wedding platform
WeddingsdeGoa
.
Cover Picture: Floral artz