Weddings in Goa always stand to have a great significance lying behind them in some way or another. And what makes weddings in Goa so hyped up all depends on the flow of every tradition that unfolds one after another.  However, all those planning to get married in Goa and need a reason, stop right there!. We have more than just one. Move ahead and look upon the 9 reasons listed to get married in Goa.
1.Destination wedding
The specialty of having your wedding in Goa is that it's one of the most chosen places to have a destination wedding. Moreover, to enhance this feature of Goa, it has exactly the needed arrangements for a luxurious wedding. Equally, with additional accommodation for a huge wedding crowd.
2.Beach weddings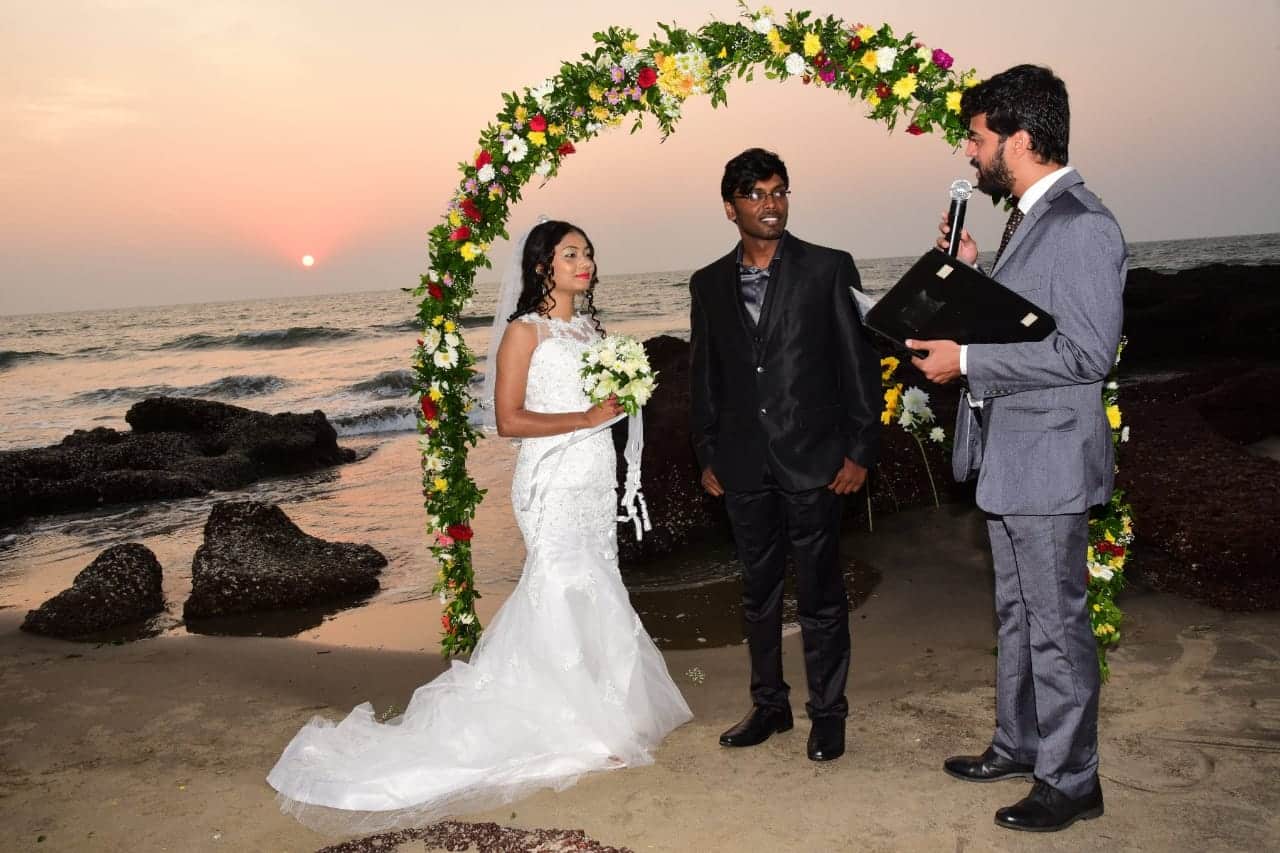 Photo: Ajit Photography
Goa is situated in a coastal area. Giving the bride and groom to be a picture perfect set up to take their vows by the waves. Equally, this becomes more convenient with most of the resorts placed along the coast of the beaches.
4.Wedding planners
Wedding planners in Goa are in abundance. Goa being a hub for weddings. The Planners make sure to pile up all the necessary arrangements to be taken up for the weddings in Goa. They execute them in a creative and unique way. Each wedding planners adds their own goal touch to this celebration.
3.Traditional Church and Temple Weddings
Goa has a collection of numerous Portuguese architectural churches and the ancient, traditionally built temples. People who plan on a traditional wedding can have the opportunity to get their marriage blessed within the sacred, ancient and yet glorified religious places of Goa.
5.Designers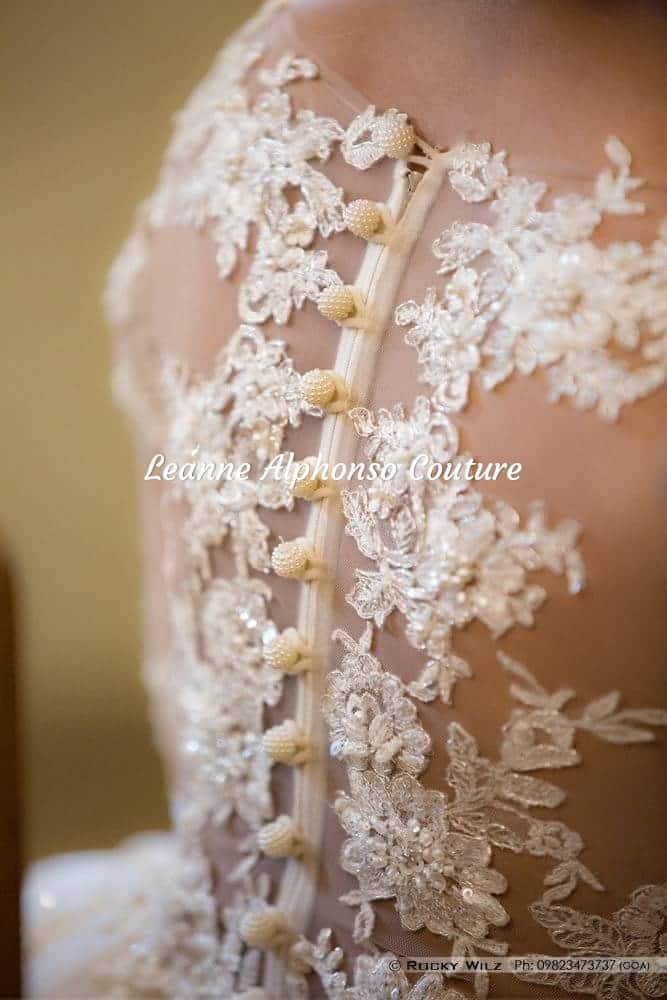 Every bride and groom would love to look their best on their special day. Goa has a huge list of designers who specialize in weddings. Since the designers have been in close contact with the wedding business. They have a better knowledge of the designs and accessories required for a wedding. Additionally. most of them also indulge in making the appropriate accessories.
6.Caterers
Goa has a wide variety of caterers to choose from who work upon the buffet. This is on the basis of each client and their budget. Moreover, the caterers in Goa have moved ahead with just serving the basic dishes in a buffet. Equally, they work upon the theme of the wedding and also provide a welcome drink, unique starters, and additional live counters.
7.Music
Goa's musical history lies way back then with the Portuguese rule. However, we stand with a diverse taste in terms of music. Goa offers you some of the most talented DJ's, trending bands and melodious singers which brings life to your wedding celebration.
8.Photoshoot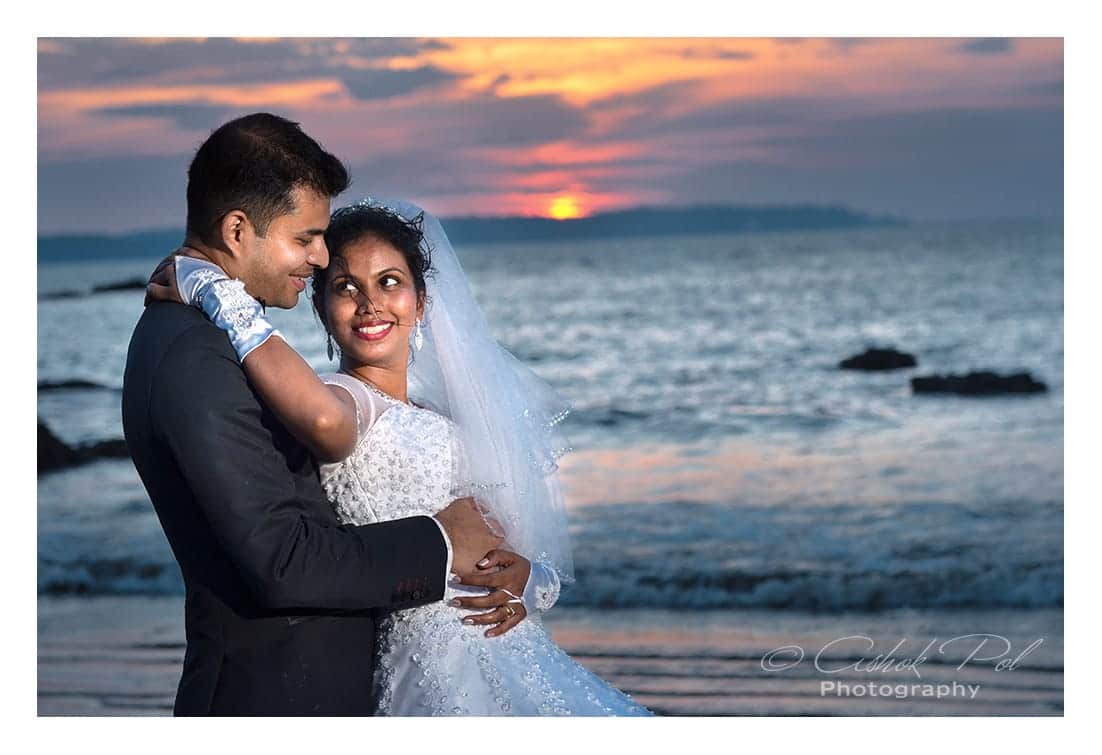 Photo: Ashok Pol
Goa is known for its beauty, greenary, and elegance. When you plan your wedding in Goa, it wouldn't be fair to not have a photoshoot along the backdrops of Goa's mesmerizing beauty. Moreover, along with the most amazing photoshoot locations Goa offers you some of the most professionals and creative photographers to capture all your memories. Photographer comes up with various kinds of concepts depending upon the theme and the location was chosen.
9.Additional Unique Elements
A wedding in Goa without a special element is something totally out of question. There's always an additional unique element added to the wedding in the form of the different decor, fire works, planned entry of the wedding couple or even the photo booths. These elements tend to make the wedding memorable.