In search of Customised Takeaway's for Goan Weddings ? Billytoon's is a name that gave Goan Cartooning the uplift to the world. With Whatsapp stickers setting the trend there is no looking back to Billytoon's. Moreover, The Latest trend setting up in Goa are the Billytoons Wedding take away's specially customized for the Couple. Wedding souvenirs or take away pieces given out for a Goan wedding is more often seen with the millennial couples.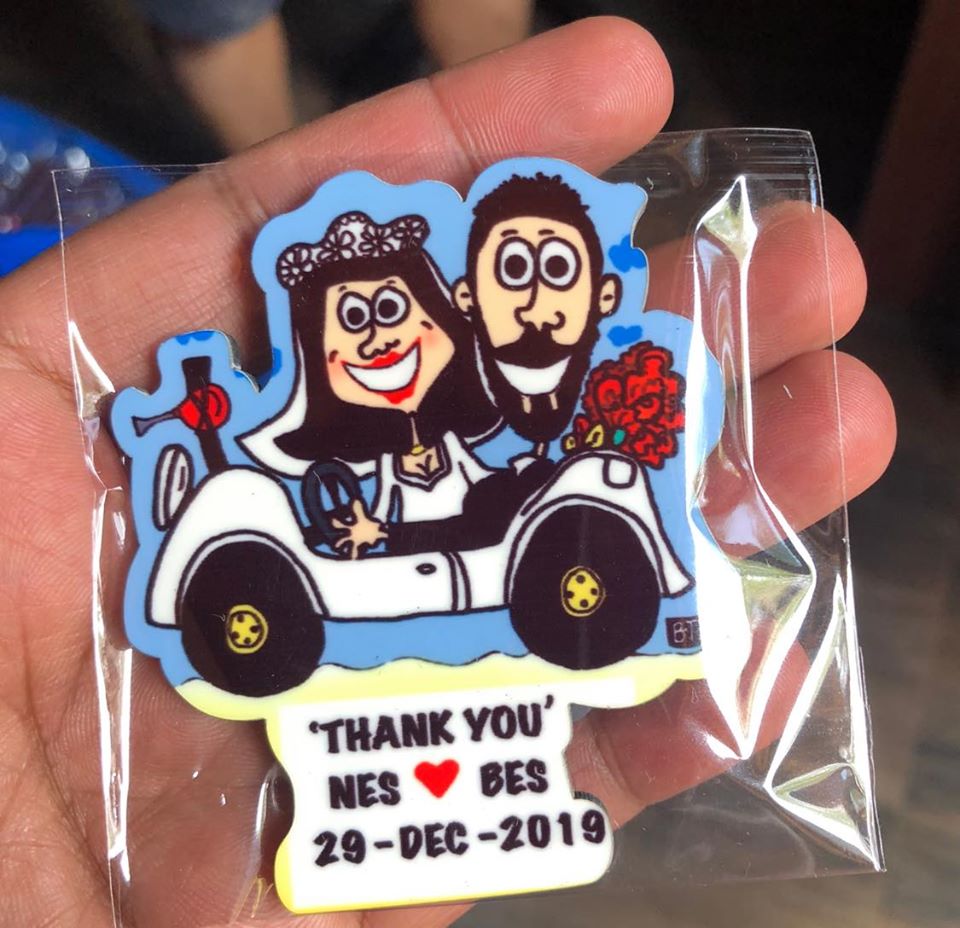 Additionally, The Billytoons Wedding Fridge Magnets have taken the Goan wedding's by a storm. A Unique way of giving a take away or wedding Souvenirs for the guests. Something not seen much in Goa. The Design's are all hand sketched by billytoon's and then sent out for printing. The take away for Goan weddings are something different and unique. The Wedding Souvenirs can be expensive & time consuming affair but with Billytoons Wedding Souvenir's for your Goan Wedding be sure to add a touch of creativity and class for your big day along with a great price to fit your budget.
Moreover, the take away's can be customized as per the couples requirement and quantity can be arranged. Remember this will be the one and only design that will be created exclusively for you . This is something special and to be cherished. Equally, to add icing on the cake your customized wedding whatsapp sticker can also be created to make it the most unique and creative Goan Wedding you dreamed off.
Goan Wedding Souvenirs & take away gifts for your Goan wedding have been given a facelift with the arrival of Billytoons Wedding Souvenirs.
Get them designed now specially for you from One of Goa's Best Cartoonist Billytoons ! Whatsapp or message Billytoons on +971505083406