On her big day, the bride is adorned with the most beautiful jewels and every bit of her ensemble is intricately designed and planned way before the wedding. And while the most important elements of the ensemble like the gown and the jewels take away the spotlight it is the little bits and accessories in it that add the charm and make it a whole complete outfit.
Bride Accessories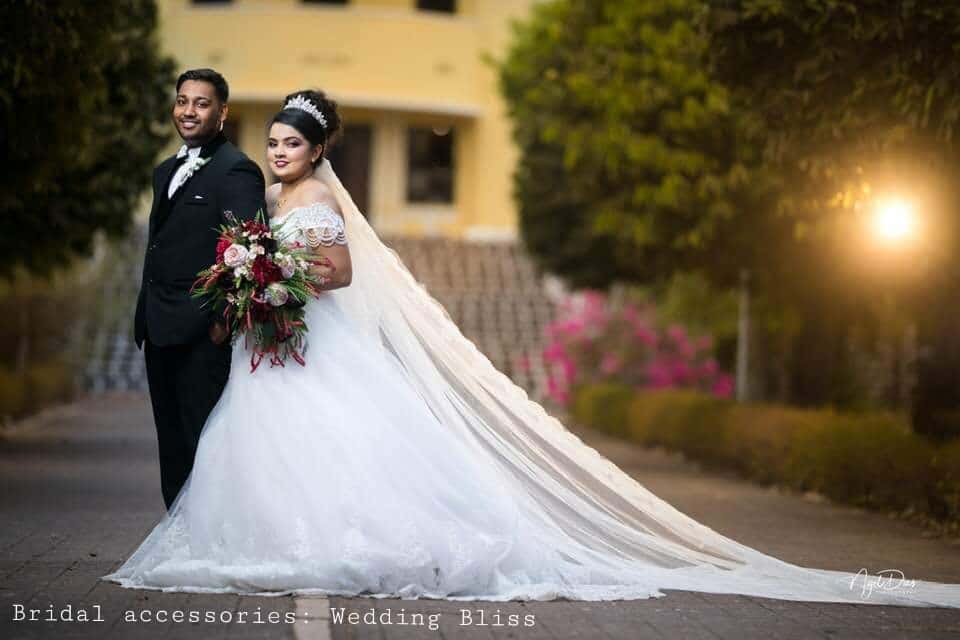 Imagine a Goan Christian bride without her tiara or her gloves or even a purse dangling off her shoulder, it doesn't seem right, does it?. The headgear (crown) that makes the bride feel like a princess on her big day, the white lace gloves, or even the perfect clutch. Moreover, the veil or hair accessories to complement the gown, customized shoes giving her the pump of confidence and all the other bridal accessories. They all add up and it is these very elements of the bridal outfit are the unsung heroes that all go in to give a bride her complete look. And how can we forget the pop of color that comes into play with the bridal bouquet which again is designed to be in sync with the theme of the wedding.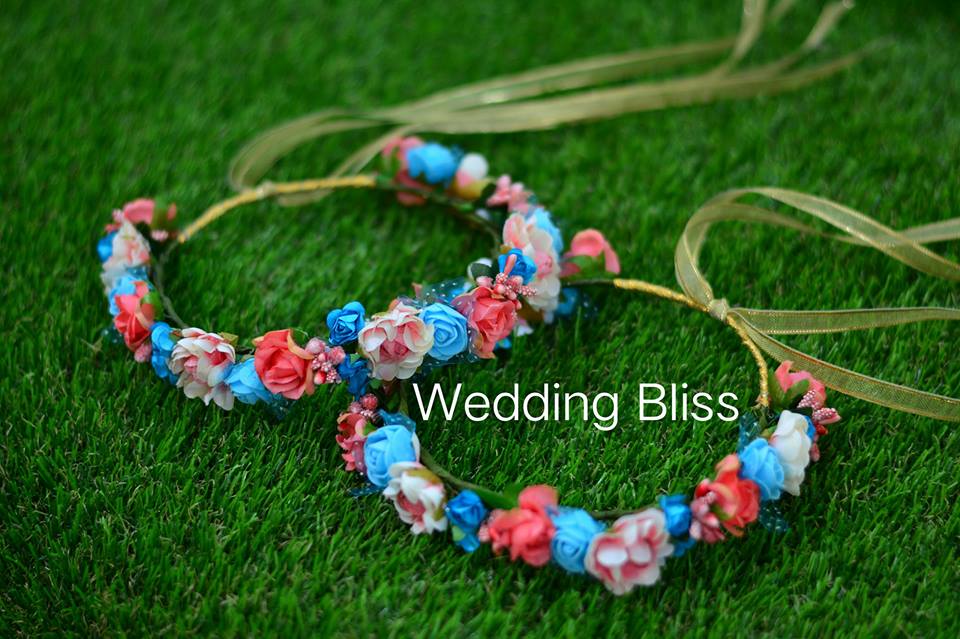 picture : Wedding Bliss
Groom's Accessories
The groom is not too far away when we speak of wedding accessories. With the emergence of new trends in the wedding accessories in Goa, our grooms have seemed to up their game with elements such as customized cufflinks to add a special touch to his outfit. Additionally, a boutonniere that's also in sync with the theme, a tie or bow tie, pocket handkerchief and some even throw in funky socks to add a bit of humor to the day.
Entourage Accessories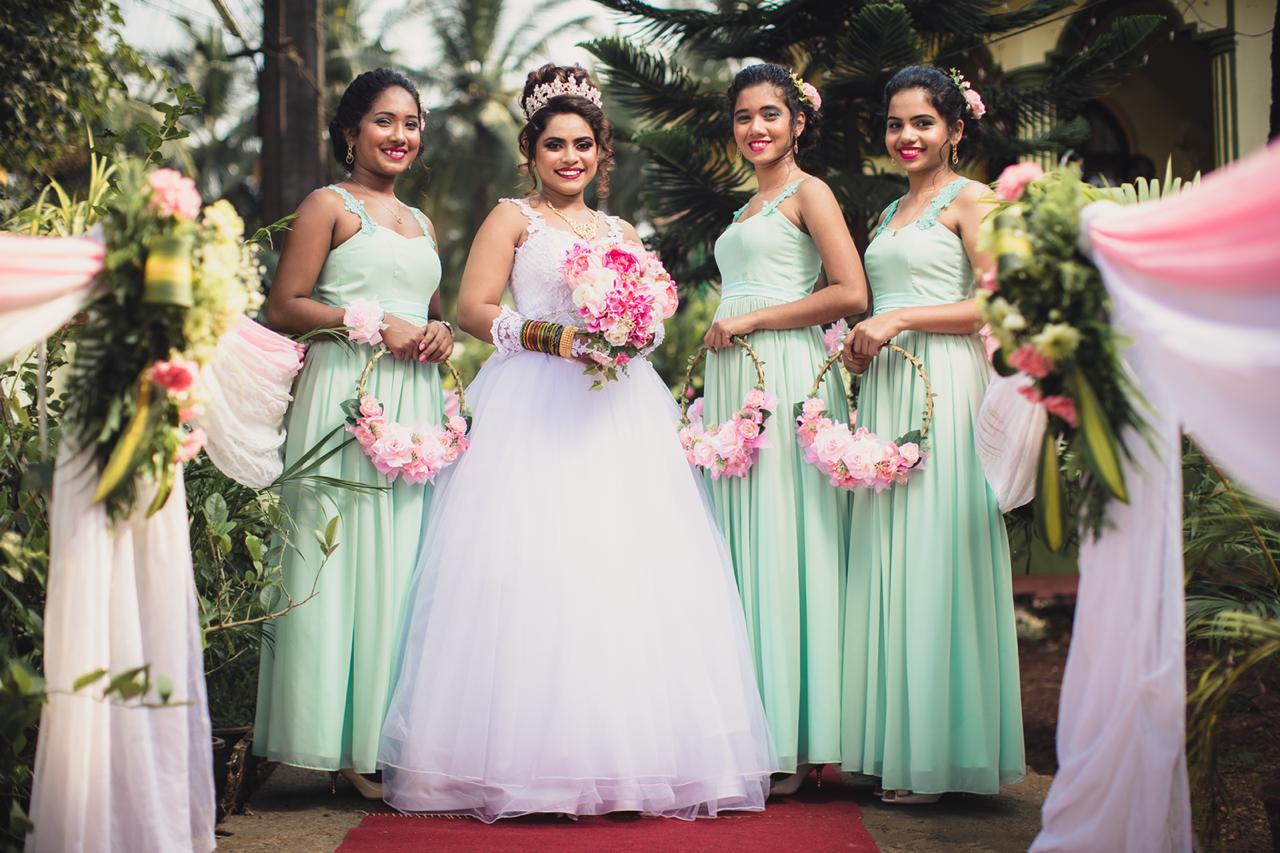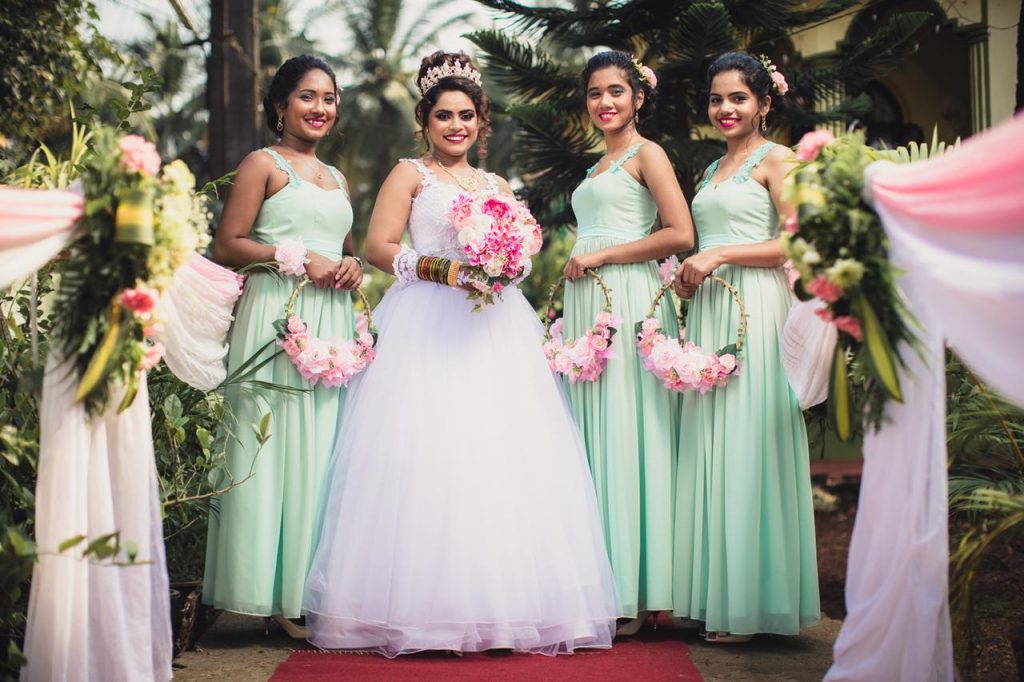 The bridal entourage in any Goan wedding is recognized from their outfit. The outfit is completed with wedding accessories designed in accordance with the wedding theme. Be it rustic, a specific color or colors, summer weddings, sunflowers or any theme. The headgears, boutonnieres, bridesmaid dresses, bouquets or even the flower girls baskets are all a clear reflection of the wedding theme. Equally, no bridal entourage is complete without these.
All of these add up along with additional elements such as champagne flutes customized for the big day. Moreover, the table pieces designed to the theme, bridal pillows, ring holders, etc. These complete the key elements of a wedding without which any Goan wedding would be incomplete. The hands behind these Bridal Accessories In Goa are the Bridal Accessory businesses in Goa. They intricately handcraft each of these accessories to every wedding.
Cover picture : Bridal Treasures by Nadia