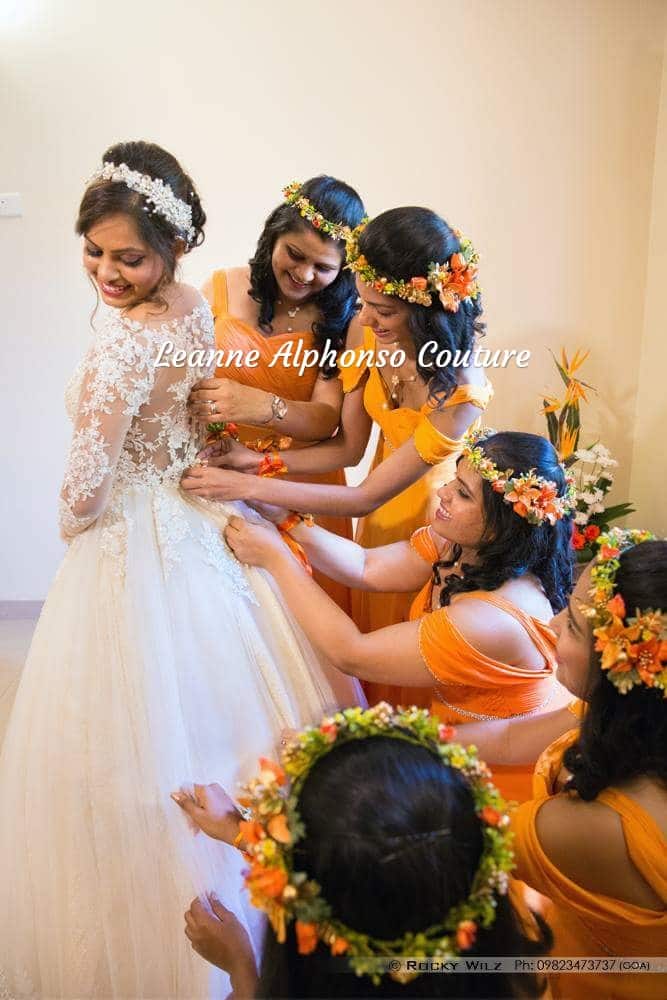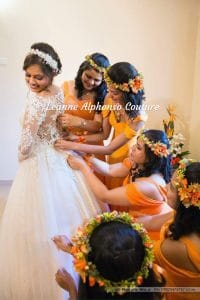 Leanne Alphonso Couture, one of the leading designers in Goa is defiantly a name you can trust when it comes to designing custom made bridal wear in Goa.
After completing her studies in Fashion Designing Leanne followed her passion and became a part of the Fashion industry in current day Mumbai in the year 1997, where she initially worked for big brands and has handled Indian & Indo western wear. She gave a creative touch to everything she did and in the woke of her career she worked her magic into some traditionalized western wear where she infused the western designs and Indian textiles, furthermore she has gone on to work for many brands both on an Indian & International level. After working for 12 years in the bustling fashion capital of India, Mumbai she finally moved to Goa in 2009 with a lot of experience, where she continued to do what she loves.
Leanne built her forte in Western & Indian bridal wear in Goa and says that this is where her heart is the most, she also deals with other western and Indian designer wear and designs entire ensemble from head to toe to ensure that it's a complete look that complements the outfit, or even styling the bride and the bridal entourage to best suit the theme, therefore making it a one stop shop for exclusive fashion needs or bridal accessories in Goa. Leanne also deals with destination weddings in Goa and especially designs resortwear, bridal accessories etc.
Although the designs are styled right from scratch and keen attention is paid to detailed artistry, with an eye for detail and a dedicated team of trained girls from the village of Nuvem itself, Leaane ensures that their work is of optimum quality, they offer prompt services, and their work is always delivered on time.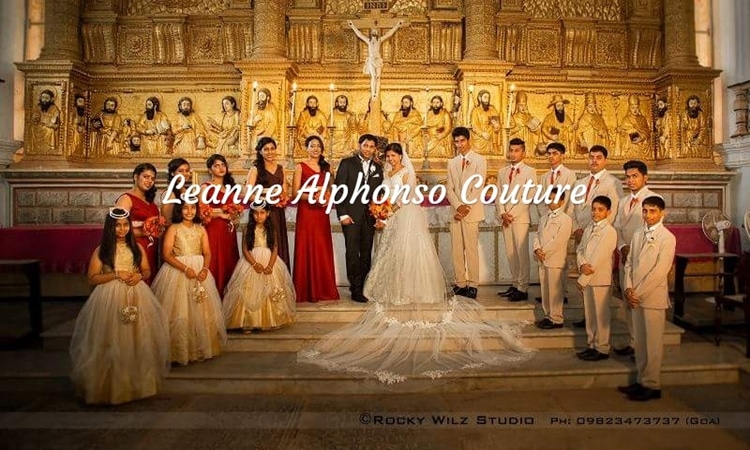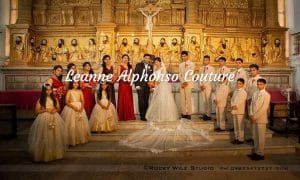 In the modern digital world, where the internet and social media is bringing the world closer, Leanne has ensured to stay up to date with technology, blending elegant fashion with convenience with presence on almost all social media platforms like Facebook, Instagram, Whatsapp etc. so a person sitting anywhere in the world is at ease and can readily get in touch with or even place an order for their custom made designer wear at Leanne Alphonso Couture, Nuvem. Which means they need not be present solely at the boutique located in the by lanes of the village of Nuvem, Goa, but rather in the comfort of their homes, at their fingertips, get their hands on exquisite pieces handcrafted by them before having to actually visit the place merely for trials or fittings. They have also worked with international clients and have shipped designs globally.
"Rise and slay!" is all that can be said, when looked at the unique personalized Best Wedding Gown Designer in Goa. So, if you're planning your wedding, and looking for the best and customized wedding Gown for yourself, Leanne Alphonso Couture has the best to offer!